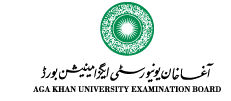 Mehnaz Fatima Montessori & Inclusive Education Centre strives for the collaboration and partnership of well-known educational institutes for quality inclusive education of its students. For this purpose MFM&IEC is affiliated with AKUEB for project portfolio Assessment since last one year. It works on the holistic development and lifelong learnings of the student. It works on different learning areas of the individuals such as Critical thinking and problem solving, creativity and innovation, information gathering, communication skills, listening, reading and observational skills, team work, interpersonal skills and responsibility of the students.
Recently Mehnaz Fatima Montessori & Inclusive Education Center has received the award certificate for the project portfolio of grade 6, 7 and 8's students of 2015. It gives us an immense pleasure to share that our school is the only school which has completed all project work according to the given timeline from AKUEB. Although it was first experience to work on project portfolio with AKUEB, due to the strong cooperation and collaboration among teaching staff, the students, parents and the management of MFEWO it came to a successful end. 50 out of 96 students (52 %) are above classroom norm level and rest of all at the classroom norm level a very few of them are below classroom norm level.
The ranking of this project portfolio has a detailed assessment process for different learning areas of the students. For each learning area the examination board has divided seven ranking levels. Those students of MFM&IEC who are above classroom norm level, they have highest 6 and 7 ranking in all learning areas. Those who are at classroom norm level they have 5 and 6 ranking in different learning areas, similarly 5 and 4 raking for learning areas as below classroom norms.
The AKUEB team has also appreciated the hard work of MFM&IEC for successful completion of first year of project portfolio.
Here is a list of high achievers of MFM&IEC in project work;
| | | | |
| --- | --- | --- | --- |
| S.No | Name of Student | Father's Name | Class |
| 1 | Zoopash Jalal | Jalal Ud Din | 6th |
| 2 | Ayiza Ali | Ali Ahmed Jan | 6th |
| 3 | Arisha Kalam | Kalam ud Din | 6th |
| 4 | Farjad Karim | Safdar Ali | 6th |
| 5 | Ali Mohammad | Karim Rajan | 6th |
| 6 | Aliyan Ahmed | Saleem Ahmed | 6th |
| 7 | Aliyan Aleem | Aleem Ud Din | 6th |
| 8 | Ali Aman | Anwar Ali Khan | 6th |
| 9 | Saad Karim | Sher Karim | 6th |
| 10 | Dilawaiz Diya Deedar | Deedar Panah | 6th |
| 11 | Noor Ul Ain | Javed Iqbal | 7th |
| 12 | Qamar Adnan | Noor Wali Shah | 7th |
| 13 | Ali Hyder | Shams Ur Rehman | 7th |
| 14 | Suman Karim | Fida Karim | 7th |
| 15 | Shabir Jan | Abdul Karim Jan | 7th |
| 16 | Siraj Alam | Alam Khan | 7th |
| 17 | Syeda Qurat ul Ain | Syed Shabir Hussain | 7th |
| 18 | Sara Noor | Sultan Ahmed | 7th |
| 19 | Mehmood Ali Khan | Mohammad Nazir Khan | 7th |
| 20 | Anber Imtiaz | Imtiaz Ahmed Khan | 7th |
| 21 | Alizy Islam | Islam Khan | 7th |
| 22 | Maham Mehboob | Mehboob Alam | 8th |
| 23 | Zoofashan Qandeel | Mehboob Alam | 8th |
| 24 | Urooj Noushad | Nushad Rahim | 8th |
| 25 | Raja Momin Ali | Raja Javed | 8th |
| 26 | Raja Mohsin Ali | Raja Javed | 8th |
| 27 | Muzammil | Iftikhar | 8th |
| 28 | Khayam Hussain | Akbar Hussain | 8th |
| 29 | Amana Umar | Farooq Umar | 8th |
| 30 | Mahnoor Fareed | Fareed Ullah | 6th |
| 31 | Jibran Khalil | Mohammad Maqsood | 6th |
| 32 | Assis Khan | Sher Khan | 6th |
| 33 | Fazila Roshan | Fazal Amin Beg | 6th |
| 34 | Anmol Dildar | Dildar Hussain | 6th |
| 35 | Kahsif Iqbal | Sartaj Amin Shah | 6th |
| 36 | Maisum Abbas | Syed Shabir Hussain | 6th |
| 37 | Abdul Bari | Zafar Iqbal | 6th |
| 38 | Fatima Rubi | | 6th |
| 39 | Azeema | Mohammad Riaz | 7th |
| 40 | Shanzy Karim | Mohammad Karim | 7th |
| 41 | Sahiza Karim | Karim Ud Din | 7th |
| 42 | Saroosh | Izzat Ali | 7th |
| 43 | Naima Khurshid | Khurshid Ahmed | 7th |
| 44 | Muqadas Aziz | Tariq Aziz | 7th |
| 45 | Komal Naseer | Naseer Ud Din | 7th |
| 46 | Atif Raza | Ali Jabbar | 7th |
| 47 | Shehzadi Mehtab | Syed Karim Jan | 8th |
| 48 | Kashif Baig | Mosa Baig | 8th |
| 49 | M.Mehdi Hassan | Mohammad Ali | 7th |
| 50 | Samia Ummar | Farooq Umar | 6th |